Poll
Loading ...
TextNow Launches BYOP, Offers 1 Month Free
posted by Liz E. on December 18th, 2016 - 12:03 pm | Prepaid Services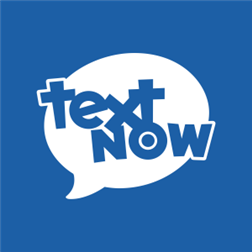 TextNow, a Sprint MVNO which uses a combination of Wifi signals and cellular signals for service, has announced that it now supports users activating their own phone on the network. This is a pretty huge step for the company, which previously had limited customers to purchasing a specific TextNow device
"We're really pleased to extend our wireless offerings to customers who want to bring their existing mobile device to our network, so that they can have an easy and cost effective alternative to traditional carrier plans," Derek Ting, CEO of TextNow, said in a press release.
According to the TextNow website, a device will be eligible if it meets the following criteria:
Not blacklisted
Not on a contract
A Sprint, T-Mobile, or unlocked device
Uses Android or iOS operating system (sorry, Windows fans!)
If your phone meets the criteria, all you need is a SIM card (which at the time of writing is going for $5) and you'll be rocking a Wifi/cell signal hybrid plan. Additionally, to kick off this awesome offering TextNow is offering customers 1 month of free service when they activate. There isn't an expiration date listed for this promotion, but it is only available for new customers.
TextNow plans range from $13.99 – $59.99 per month. All plans come with unlimited talk and text to the US and Canada as well as unlimited 2G data. Plans come with varying amounts of highspeed data ranging from 100 MB to 6 GB.
For more information on TextNow or to look into porting your number over, check out the TextNow website.