Poll
Loading ...
Rok Mobile to offer Unlimited Video Streaming
posted by Liz E. on September 11th, 2015 - 8:14 am | MVNO, Prepaid Services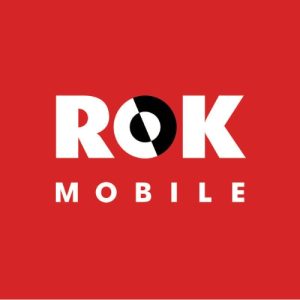 There are a lot of different MVNO choices for customers looking for a good prepaid deal. But, for music and media fans, ROK Mobile is definitely worth a look. This little MVNO offers service through T-Mobile, Sprint and Verizon but more importantly it includes music streaming with its plans. And, starting in 2016 the company has announced that it will also offer unlimited video service for customers.
Much like the way ROK Music works, the video service will be through a ROK video streaming app which will include thousands of Hollywood and international blockbuster movies, TV shows, anime and cult TV series, sports and other content as well. All customers should have access to unlimited streaming which won't draw from their data via this app.
Personally, I think this offering is definitely going to draw the attention of a lot of users and since ROK Mobile operates not only on carrier networks, but also via a Wifi hotspot network that numbers in the 20 million, it sounds like it will actually be feasible for the company. From what it sounds like, this is not going to be a promotion, but a permanent offering to go with the already unlimited music streaming.
In an interview with FierceWireless, ROK Mobile Chief Strategy Officer Gabriel Rene said that the company is planning on encouraging users to view the streaming video on Wifi in order to be able to offer the service to customers. Of course, I imagine that it will be available on the networks as well, but Fierce Wireless reported that the company estimated that around 80 percent of ROK's data traffic is done via Wifi.
ROK Mobile only offers one plan which I personally think is pretty competitively priced. For $50, customers can get unlimited talk, text, throttled data and music streaming with 5 GB at high speeds. It is, of course, a prepaid no-contract plan so customers can change whenever they like. ROK allows customers to activate their own device and as far as I can tell, does not sell devices. The company also does not offer any international calling.
For more information on plans, services and features, visit the ROK mobile website.