Poll
Loading ...
Pure Talk USA Discontinues $5 Senior Plan
posted by Mary G. on October 18th, 2016 - 12:17 pm | Prepaid Services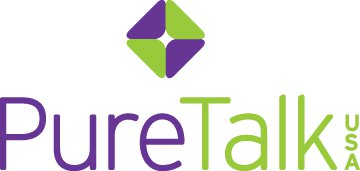 Recently, AT&T MVNO Pure Talk USA switched up its senior plans. Previously kicking off the Senior AddVantage plans with a $5 plan including 80 minutes, the company discontinued the cheapest option. The new plans now begin at $10.
With these new plans, Pure Talk is also running a little promotion. Until December 1, anyone on the AddVantage plans can refer a friend and receive a $25 gift card, so long as the friend stays active on the service for two billing cycles.
Let's take a look at the AddVantage plans:
300 plan – $10/month – 300 minutes, 50 MMS/ 50MB data
600 plan – $15/month – 600 minutes, 100 MMS/ 100 MB of data
None of these plans include unlimited texting because with Pure Talk each text counts as 1/3 of a minute. So with 300 minutes, if you didn't make any calls, you could send and receive a total of 900 texts.
While the data on these plans is hard capped, Pure Talk does have add-ons available for purchase. 400MB and 200 MMS can be purchased for $9.95, and 1GB with 400 MMS can be purchased for $19.90.
The only difference between between Pure Talk's senior plans and the simple plans is a little perk—with both of the AddVantage plans, minutes can increase over time. If customers stay active on the service for five months, on the sixth month of service they will receive 10% back (in minutes) from each of the previous 5 months.
I don't think that Pure Talk offers bad pricing for its plans, necessarily, but I don't really see these as "Senior AddVantage plans" considering there is only one benefit that separates these plans from the simple plans. I definitely see how increasing minutes could appeal to customers, but it seems to me that most people who remain on these plans don't have a need for a lot of minutes. Really, it's just for users who don't use their phone too much.
Pure Talk USA has unlocked phones available for purchase on its website, or customers can bring in any unlocked GSM device for activation. SIM cards are available for $3. Pure Talk operates on AT&T's network, and you can view full coverage here.