Poll
Loading ...
Best Verizon Prepaid MVNO Plans
posted by Liz E. on June 2nd, 2015 - 12:03 pm | MVNO, Prepaid Services, Verizon Wireless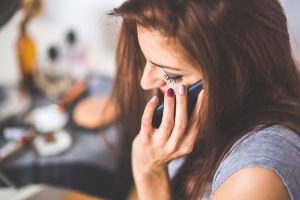 Verizon has, undoubtedly, the best coverage in the United States with the largest nationwide network. However, it also boasts some of the highest prices for both prepaid and postpaid. A lot of people interested in taking advantage of Verizon's coverage turn to Verizon MVNOs, but options are pretty limited.
If you're looking to get on Verizon's network but want to leave the high prices behind, we've gathered some of the best plan options available right now, depending on your needs (Updated 9/4/15):
Best Plan Under $40
While you can find prepaid plans for anywhere from $10 to $75 or more, I find that most people are looking to spend around $40 for a good solid plan. And, after comparing all of the options, there are two plans that actually tied, depending on what users need.
If you're looking for all-around good value, then Total Wireless' $35 plan is a great deal with unlimited talk and text and 2.5 GB of data. The only catch is that the data is 3G only–the company does not offer 4G speeds at this time.
Alternatively, if you feel like you need a lot more data, then Red Pocket's $35 CDMA plan is probably a good choice. This plan comes with 2 GB of high speed data and unlimited low speeds as well as unlimited text. However, the plan only offers 300 minutes, so might not be a good choice if you make a lot of calls on your device.
Best Plan for Light Users
This spot used to be held by BYO Wireless, but since they closed down, I am going to have to instead recommend Page Plus. While it is a TracFone company, Page Plus has the current cheapest plan on the Verizon network at $12. This plan comes with 250 minutes, 250 texts and 10 MB of data. The catch is that the plan is 3G only and 4G devices cannot use it. Check out the details here.
Best Plan for Data Lovers
Unfortunately, unlike Sprint, Verizon is a little more stingy with allowing its MVNOs to offer data so if you're a heavy data user you're going to have to pay a bit more. I think the best value is probably Page Plus' $55 plan which includes unlimited talk, text and throttled data with 3 GB of 4G speeds. This plan also offers 500 international minutes to select countries. If you want more data than that, you'll have to spend upwards of $70 for about 5 GB from other companies, but again Page Plus is probably the best bet as they are one of the only companies that offers unlimited throttled data.
Best Plan for Texters
Previously, BYO Wireless definitely had the best plan, but since they went out of business I have to instead recommend  Red Pocket's $20 CDMA plan which offers 300 minutes, unlimited text and 1 GB of data.