Poll
Loading ...
Prepaid Podcast, November 2009 — Episode 13
posted by Joe on November 30th, 2009 - 7:06 pm | Prepaid Podcast
A lot happens in a month. Carriers change plans — carriers change ownership, even — and we even sometimes see new carriers emerge. In fact, we saw all three in November. We have news on MetroPCS and Cricket — what they've done, what they're up to, and how they might fare in the fourth quarter. Plus, a bit on Virgin Mobile, T-Mobile, and a new MVNO.
So click on over to hear the Prepaid Podcast.
And don't forget to subscribe to the podcast so you won't miss any future episodes. You can also subscribe to the podcast on iTunes.
Highlights include: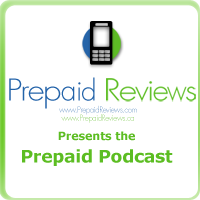 Neither Cricket nor MetroPCS fared well in the third quarter. Both carriers saw churn rates shoot up, which is never good news for a prepaid carrier. It means people are flocking elsewhere, and if they sign a contract this time, they may never return. Both should have a better fourth quarter, but that third quarter is still going to sting.
Speaking of fourth quarters, I think Cricket will fare better than Metro. Everything seems to be falling into place for Cricket. They added some features to their plans, and even added a new $25 plan. Add that to their distribution in Wal-Mart and Target stores, among other big box retailers, and you have the recipe for holiday success.
Virgin Mobile is now officially part of Sprint Nextel. What Sprint plans to do with its second prepaid company I don't know, but I bet you see a lot more youth targeting with Virgin.
And don't forget Simple Mobile. They're a new MVNO, and they operate on the T-Mobile network, something I don't think I've seen before. They run tiered flat-rate services, cheaper even than T-Mobile's Complete (though not with all the features). It's worth keeping an eye on them.