Poll
Loading ...
Prepaid Podcast, March 2010 — Episode 17
posted by Joe on March 31st, 2010 - 11:00 am | Prepaid Podcast
With CTIA falling a few weeks early this year we got some of the most exciting cellular news in March. It looks like the two main subjects of our podcasts, MetroPCS and Cricket made some big announcements that could help keep them independent. Or make them stronger for when they eventually merge. Either way they certainly brought attention to themselves with network improvements while the other carriers were flouting their new Android handsets.
So click on over to hear the Prepaid Podcast.
And don't forget to subscribe to the podcast so you won't miss any future episodes. You can also subscribe to the podcast on iTunes.
Highlights include: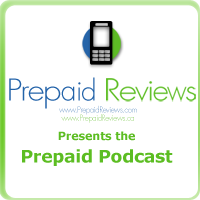 So it sounds like we won't be hearing much about Metro/Cricket mergers for a bit. We heard this month that both companies want to go it alone. They showed it by unveiling LTE plans and an expanded nationwide network. Which one did what? If you don't already know, I tell you in the podcast.
Just how popular is prepaid? We've got some numbers in comparison to postpaid that might surprise you.
Page Plus has faced a few issues lately. Before it was customer service. Now it's terminating customer accounts. They think they're justified. But are they?