Poll
Loading ...
Prepaid Podcast, June 2009 – Episode 9
posted by Joe on June 30th, 2009 - 3:24 pm | Prepaid Podcast
We're back with another edition of the Prepaid Podcast. This month we're talking about the growth the prepaid sector has provided to the wireless industry at large. There are a number of factors at play here, and it's tough to get everything down at once. There's the US wireless penetration rate, competing services, consumer confidence, and other issues at the root of the current wireless environment. We try to mete it all out in the podcast.
So click on over to hear the Prepaid Podcast.
And don't forget to subscribe to the podcast so you won't miss any future episodes. You can also subscribe to the podcast on iTunes.
Highlights include: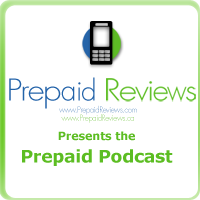 Alex Besen, MVNO guru, has said many times that the US wireless industry just isn't ready for MVNOs. Why? Because there isn't, or at least wasn't, 100 percent penetration. The big carriers could continue to focus on the big picture and make big gains, because there were still people new to wireless. Those new adds fuel heavy growth.
But what happens when nearly everyone who is going to have a cell phone already has one? Strategies change from a pure acquisition standpoint to acquisition from other carriers. MVNOs and niche-based prepaid carriers have an advantage here, as they can focus their marketing efforts to bring people from other carriers. This is what's happening now. The U.S. wireless penetration rate isn't quite 100 percent, but it's effectively 100 percent. Look for these niche markets to capitalize on those unsatisfied with their traditional postpaid service.