Poll
Loading ...
Prepaid Podcast, January 2010 — Episode 15
posted by Joe on January 29th, 2010 - 2:53 pm | Prepaid Podcast
The new year brings new developments in the prepaid wireless space. It also brings us new guests to talk about these developments. We saw a few quarterly earnings reports, heard a few rumors, and blogged about everything along the way. Now it's time to take a look back at those events and what they mean for the rest of the industry. Joining me is Maisie Ramsay of Wireless Week.
So click on over to hear the Prepaid Podcast.
And don't forget to subscribe to the podcast so you won't miss any future episodes. You can also subscribe to the podcast on iTunes.
Highlights include: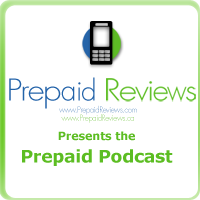 Page Plus continues to lower the bar for pay-as-you-go rates. They set their base rate at 10 cents per minute in November, and now have brought their floor rate all the way to 4 cents per minute. Even better, that card lasts 120 days, so you can spread the 2,000 minutes over four months. So you essentially get 500 minutes for $20 per month.
Then we move onto MetroPCS and Cricket, which I discussed with Maisie. You can check out her reporting on the MetroPCS plan changes, plus some of her other articles. We get into issues of subscriber adds, churn, and everyone's favorite, a possible merger. Then it's onto Boost and their BlackBerry plans, plus the possibility of Verizon getting into that game — albeit at a far higher price point.
Finally, welcome back to Net10's unlimited plans. You've been missed, old friend.