Poll
Loading ...
Prepaid Podcast, February 2010 — Episode 16
posted by Joe on February 26th, 2010 - 4:22 pm | Prepaid Podcast
Those two crazy companies are back at it. We saw both MetroPCS and Leap Wireless hire strategic advisors in February, which has everyone talking merger again. It won't be easy this time, just like it wasn't easy in September 2007. The environment has changed since then, though. So this finally be the time they get together and decide that it's better to combine forces than to die alone?
So click on over to hear the Prepaid Podcast.
And don't forget to subscribe to the podcast so you won't miss any future episodes. You can also subscribe to the podcast on iTunes.
Highlights include: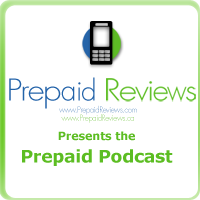 Could any other carriers be interested in either Leap or Metro? Chances are it's either a merger or nothing, but we did see two postpaid subscribers add tons of prepaid customers in the fourth quarter of 2009. T-Mobile has been adding more prepaid than postpaid for some time now, and they continued that trend. Sprint has put a greater emphasis on prepaid, and added plenty of those customers while losing postpaid. Could either of those companies be interested?
Also, another factor for Leap: a new joint venture with Pocket Communications. For now it will help enhance their South Texas network, but given the terms of the joint venture it could also factor prominently into a merger or acquisition.