Poll
Loading ...
Prepaid Podcast, December 2009 — Episode 14
posted by Joe on December 31st, 2009 - 11:00 am | Prepaid Podcast
Everyone love the big story: the new unlimited calling plan, the new coverage area, the new cellular provider. Those are the things that fuel media in the communications space. But I like to take a look at the underrated story, the one that slips under most people's noses. We saw some stories this month that might change the prepaid space.
So click on over to hear the Prepaid Podcast.
And don't forget to subscribe to the podcast so you won't miss any future episodes. You can also subscribe to the podcast on iTunes.
Highlights include: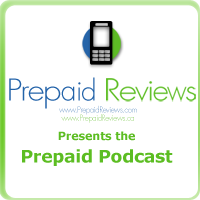 A new tax in Louisiana seems like it could catch on nationwide. Retailers who sell prepaid wireless top-up cards will now have to assess a 911 tax at the point of sale. This does make sense. Prepaid wireless users have just as much access to 911 as postpaid users, yet don't pay into it. They should, and I think that's fair, but Louisiana didn't get it all right. There are still holes in the plan.
Virgin Mobile has a new program out to provide free cellular service to low-income New York residents. The idea, just like SafeLink, is to help people increase their earning power. Some scoff at providing service for free, but I don't totally agree. If it helps them eventually become independent, I think it's worthy. That's why I have a few critiques of the program.
And plenty more, including international calling news from MetroPCS and Boost. And a sad end to an unlimited plan.