Poll
Loading ...
Prepaid Podcast: December 2008 – Episode 5
posted by Joe on December 10th, 2008 - 11:00 am | Prepaid Podcast
It's been a while, but the Prepaid Podcast returns for the month of December. We've got two big guests lined up: Daniel Neal, CEO of kajeet and John Votava, manager of corporate communications at Boost Mobile.
So click on over to hear the Prepaid Podcast (34 min, 50 sec).
And don't forget to subscribe to the podcast so you won't miss any future episodes. You can also subscribe to the podcast on iTunes.
Highlights include: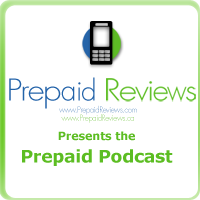 As they announced over the summer, kajeet is migrating their sales strategy from the physical retail space to cyberspace. This, they think, will help them boost sales while controlling costs. Plus, as Neal says, their customers are mostly web-savvy as it is. In the time between the interview and now, kajeet announced it will be distributed through Amazon.com, a big coup for them in their quest for greater online distribution.
On the Boost end, I talk with Votava about the goings on at Boost. There has been speculation as to Sprint's sale of the iDEN network, though it appears that won't happen, at least not in the near future. In fact, Boost should be migrating completely to the iDEN network, ditching the CDMA spectrum they used for Boost Unlimited.