Poll
Loading ...
ZTE Debuts Two Prepaid Phones
posted by Liz E. on December 28th, 2014 - 12:52 pm | Boost Mobile, Prepaid Phones, T-Mobile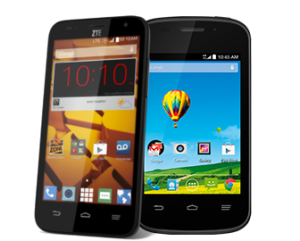 ZTE has two new low-end prepaid phones available through two different carriers this week, so I thought I'd cover it all in one post to save on some time and reading. The ZTE Speed can be purchased through Boost Mobile, and the ZTE Zinger is available through T-Mobile prepaid. They have pretty similar specs and, to be truthful, nothing too spectacular or noteworthy. Here's a quick comparison:

ZTE Speed –
Boost Mobile
Android 4.4
1.2 GHz quad-core processor
4.5 inch touchscreen
4G network capability
1 GB RAM
8 GB memory
MicroSD card slot
5 MP camera/2 MP front camera
$99.99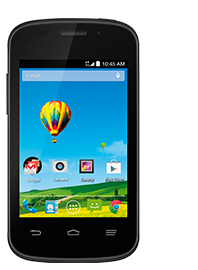 ZTE Zinger – 
T-Mobile Prepaid
Android 4.4
1.2 GHz dual-core processor
3.5 inch touchscreen
3G capability
512 MB RAM
5 GB memory
2 MP camera
$94.99
As you can see, the two are definitely in the low-end of the phone spectrus, with the Speed easily being the better of the two as far as hardware goes. However, neither phones are going to be winning awards.
In other news, PhoneScoop reported last week that ZTE has announced that they will be trimming back their cell phones in 2015, and instead of flooding the market with dozens of nearly identical phones like they did this year, they want to focus more on actually making good phones. What a novel idea.
"We had a large volume in the market, but it did not help increase our brand value,"  Zeng Xuezhong, CEO of ZTE's phone business, told the China Daily Report. "We have introduced a strategy to increase the value – instead of the volume – of our products by focusing on developing core technology in major devices." Hopefully something will come of it.