Poll
Loading ...
Virgin Mobile Testing Free Airtime with Phone Purchase
posted by Liz E. on January 16th, 2017 - 11:49 am | Prepaid Phones, Virgin Mobile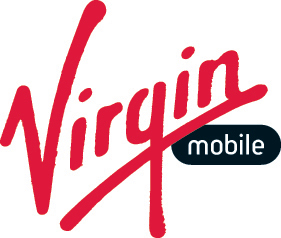 In the last couple of years, we haven't really seen anything super exciting out of Sprint's prepaid carrier Virgin Mobile. The plans are out of date, the phones suck, and the company hasn't seen any really good promotions in months. However, it looks like things may soon be changing for Virgin and Boost Mobile.
At an investor's conference last week, Sprint CEO Marcelo Claure said that the carrier intends to work towards making its prepaid brands more lucrative this year and implied that big changes are on the horizon for both Boost Mobile and Virgin Mobile.
According to Prepaid Phone News, one of the more recent (and limited) promotions that Virgin Mobile is testing out is offering customers 5 months of free service when they purchase an LG X Power phone for $179.99. Customers who purchase the bundle get five months of the $35/month plan which includes unlimited talk and text as well as 5 GB of data. If you are a fan of Virgin Mobile, this might not be a bad deal as the airtime alone is worth $175, meaning that the phone (which admittedly is a mid entry-level device) is priced at around $5 versus the full price of $130.
However, I personally haven't seen this deal yet, and it's not being advertised anywhere on Virgin Mobile's website. The original post about the deal came from a Best Buy location in Kansas, so it's safe to assume that this is an experimental move and will not be launched nationwide until Virgin sees if the idea works. Of course, companies like Tracfone have been bundling a phone with free service for years, so I'm not really sure why Virgin is being so tentative. It isn't like this promotion is going to hurt their failing bottom line or faltering customer base any more than ignoring the company for a year did, right? After all, the device is probably locked to Virgin which means that, sure, the company might be losing around $125 per customer but it gains a customer who has a decent phone that they now can only use on Virgin.
As an MVNO of the smallest of the four carriers, Virgin Mobile is definitely not one of the better brands for most people. The service is slower, the network patchy in many areas, and the prices which were once very competitive are now mediocre. I know people who swear by the service, but personally I've never liked that the phones are locked to the carrier (although that too may change) and the level of customer service.
While I would by no means call this a 'disruptive' promotion, it's nice to see at least some signs of life from Virgin Mobile. And, if you're in one of the few areas that gets good Virgin Mobile coverage, this looks like a pretty decent deal to me.
For more information on Virgin's plans or to check out the phones, check the Virgin Mobile website. Also, if you see this deal at your Best Buy, leave me a note below and let me know! I'd be interested to see where all it's debuting.