Poll
Loading ...
Virgin Mobile, Boost Mobile Offer S5
posted by Liz E. on August 9th, 2014 - 12:06 pm | Boost Mobile, Prepaid Phones, Virgin Mobile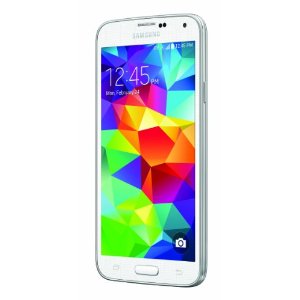 It seems like everyone is abuzz with news about Samsung's latest phone in the Galaxy series, the Galaxy S5. And now, if you wanted to get in on the action, Boost Mobile and Virgin Mobile USA have announced that they now carry Samsung's newest flagship for the prepaid market. The device, of course, does cost quite a pretty penny but if you have been wanting to get your hands on it, then this is still good news, as BYOD will also likely support the Galaxy S5.
Features of the S5 include:
 5.1″ full HD Super AMOLED display
16 megapixel camera with fast autofocus
S Health so users can track their fitness goals with a built-in heart rate monitor
Ultra power saving mode to extend battery life
Smart Switch so switching over any contacts is easy
fingerprint scanner to quickly unlock the phone
4G LTE speed compatibility
If you purchase the phone through Boost Mobile or Virgin Mobile, then the retail price is $599.99. However with some savvy shopping, I expect you could purchase it used for far less than that. Just make sure that the phone is compatible and unlocked.
For more explanation on how to unlock a phone, and how switching phones to different carriers works, check out this article.