Poll
Loading ...
Verizon Prepaid Supports LTE Phones
posted by Liz E. on August 18th, 2014 - 7:10 am | Prepaid Phones, Verizon Wireless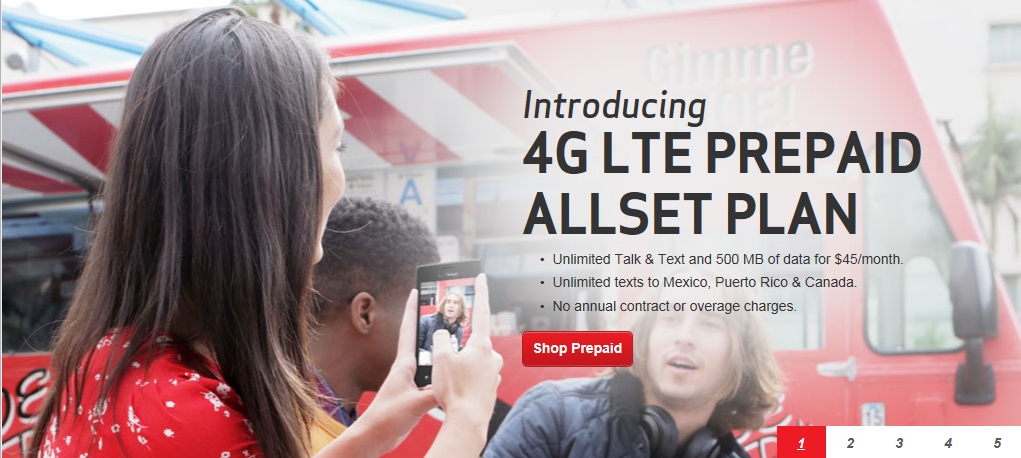 In case you missed it, Verizon has expanded their Allset prepaid plans to be compatible with 4G LTE phones like the Samsung Galaxy S4 and 5, LG Lucid 3, LG G2, Apple iPhone 5, Motorola Moto X, HTC One and more. All phones purchased through Verizon Wireless have overnight shipping for free. If you are looking for one of the high-quality phones, Verizon has a pretty good selection of refurbished phones for a lot less than the normal market price.
Customers can also bring their own devices. Any ESN Verizon phone that is not under contract and not registered as stolen or lost can be activated on a prepaid phone account. If your phone is XLTE Ready, it will be able to access faster peak speeds and greater network capacity.
The Allset plan costs $45/month and includes unlimited talk and text with 500MB of data. Customers who sign up for Autopay can get an additional 500 MB of data for free. The Allset plan includes a hotspot, so users can share their 4G LTE connection with Wi-Fi enabled devices for no additional fee.
For heavier data users, Allset has several Bridge data options that expand the data. Bridge data has its own expiration date, separate from your plan data.
500 MB for $5 with a 30-day expiration
1 GB for $10 with 90-day expiration
3 GB for $20 with 90-day expiration
Customers can stack up to two bridge data packages, and the second package will not be used until the first is depleted. Packages will roll over month to month until their expiration date or until the data is used. For more information, check out their press release or visit their website.