Poll
Loading ...
Verizon Launches BYOD Program
posted by Liz E. on August 27th, 2015 - 8:20 am | Prepaid Phones, Verizon Wireless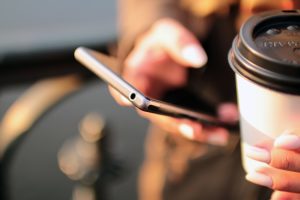 One of the most expensive parts of most phone plans is the actually the phone. Whether the price of your device was bundled with your postpaid contract, set up as monthly installments, or one giant lump sum at the beginning, phones are expensive. Verizon customers in the past had little to no options with phones: it was a Verizon phone or it didn't work. Well, it looks like Verizon is finally loosening up its requirements.
Yesterday, Verizon officially has started allowing customers to activate their own devices on Verizon networks. There are, of course, still conditions that have to be met but the fact that unlocked Nexus or iPhone devices are now compatible with one of the nation's best networks is pretty exciting news. And, yes, you can activate a device on prepaid.
It's worth noting that not all devices will be eligible. Sprint's eligibility check is notoriously picky, and some GSM devices might not be able to access all the necessary bands for Verizon (a CDMA carrier). But, if you want to check and see if you have an eligible device, you can enter the ESN/IMEI/MEID on this page.
As a reminder, Verizon currently has a whopping two prepaid plans which are priced at $45 and $60 per month and include 1 GB or 2.5 GB. Definitely not a really great deal when you can get ten times that from a Sprint carrier (but then you're stuck with Sprint, so take that as you will).
This is the second and most recent large shift in the way that Verizon does business–the first being the launch of a line of simpler postpaid plans and the ending of phone contracts–which goes to show exactly how much Verizon must be feeling the competition. One can only hope that there is an overhaul in prepaid plans in the future as Verizon is pretty much outmatched by, well, everyone.