Poll
Loading ...
The best prepaid phones for text messaging
posted by Joe on September 25th, 2008 - 11:00 am | Prepaid Phones
Text messaging is a craze. It's more popular than even phone calls: Americans send and receive and average of 357 text messages per month against an average of 204 phone calls. It is especially popular among the younger crowds. Teens aged 13 through 17 send and receive and average of 1,742 texts per month, while holding just 231 phone calls. Even the coveted 18 to 24 demographic has texts ahead of calls, 790 to 265. Today, we'll look through our pay as you go cell phone providers and see which phones stack up best for button tapping.
Clearly, phones with QWERTY keyboards are going to win out. We're seeing more and more of them hit the market, which means that older models are getting pushed to prepaid. These are our focuses. While not all 12-key pads are created equal, none of them stack up to a QWERTY (and if you have one that does, leave it in the comments).
Kyocera Lingo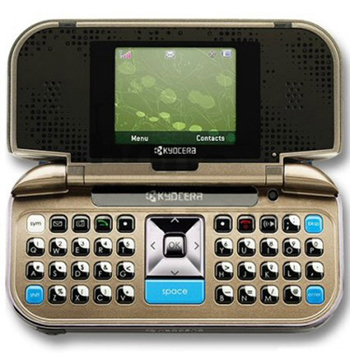 Carriers: Cricket
This innocent-looking phone flips open to reveal a full QWERTY keyboard. Some might not like how the keyboard is separated, but regardless it's a functional handset. The best part about it is the price: $59.99 after a $20 instant Web discount and a $100 mail-in rebate. For Cricket, that's a great price.
Samsung Messager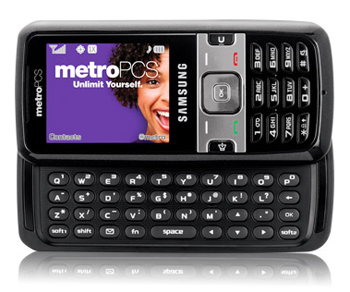 Carriers: Cricket, MetroPCS
Like the Lingo, the Messager looks like your regular old candybar at first. Turn it sideways, though, and you can slide out a full keyboard. It's in the standard Samsung style, which they use on other phones like the Gylde. This one is a multimedia phone, too, featuring an MP3 player and expandable memory slot. It'll run you $199 on Metro, $179.99 on Cricket with a $20 Web discount.
LG Rumor / Scoop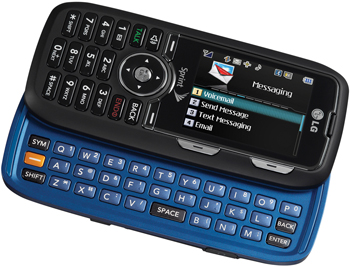 Carriers: kajeet (Rumor), Alltel (Scoop)
As we saw above, kids aged 13 to 17 are the biggest texters. So it makes sense that kajeet would carry one of the premier prepaid QWERTY phones. The LG Rumor (or the Scoop) stacks up to the Samsung Messager, in that it has a camera, Bluetooth, and an MP3 player. it also comes close in price: $169.99. It goes perfect with one of kajeet's messaging bundles. The Scoop (same phone, different name) will run you $79.99 with Alltel prepaid.
Kyocera Wild Card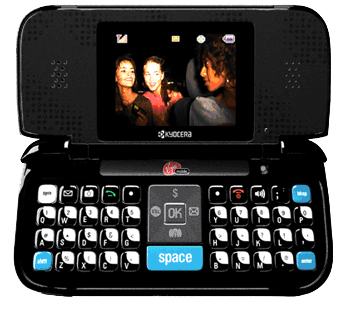 Carrier: Virgin Mobile
The Wild Card is one of Virgin's top models. It's much like the Lingo in form, in both the 12-button exterior and the separated-QWERTY interior. While texting appeals to kids, as does Virgin Mobile's service, the Wild Card seems to make an exception. I recently talked to a father of two who could not stop raving about his new Wild Card.