Poll
Loading ...
The best prepaid cell phones for kids this holiday season
posted by Pamela Wilcox on December 3rd, 2010 - 1:34 pm | Prepaid Phones
Are you thinking of getting your child a cell phone for Christmas? If so, you're not alone. The question of when to get your child a cell phone has been asked more frequently, and been debated more hotly, in recent years. And why not? Cell phones are basically universal at this point. A kid might not need a cell phone, but as we proved from creation through 2000, none of us really needs one. If you do think your child is ready for the responsibility of having a cell phone, here are a few options that will suit him or her well.
We'll go carrier-by-carrier, skipping the ones that don't quite fit our intent.
kajeet: LG Rumor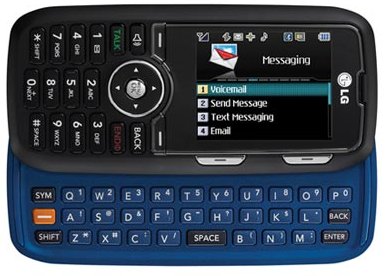 Since kajeet is a cell phone company for kids, it makes sense that we lead off with them. Plenty of their handsets make sense, but in terms of price and functionality, the original LG Rumor is probably best. There is the Rumor 2, but that's a bit pricey for a kid's cell phone. This one is a nice compromise. It has a relatively big screen, and a slide out keyboard. The full keyboard can be good for kids, since 1) it's familiar, and 2) chances are that their future phones will have a QWERTY keyboard.
Price: $109.99
Get it: kajeet's website
AT&T: Samsung a187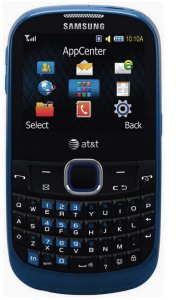 Full QWERTY phones, such as a BlackBerry, might be a little big for a child. Generally we'll stay away from them on this list. Unless, of course, it's not that big. This is the case with the Samsung a187. It's a bit thinner than the BlackBerry and other similar phones, so it might be a good one to get your child started with a phone similar to what they might carry in the future. The menu is easy enough to navigate, and the keys should be easy enough to press.
Price: $79.99
Get it: AT&T's website
Boost Mobile: Samsung Incognito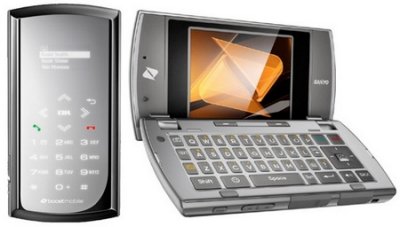 While Boost Mobile carries a number of phones that have the traditional 12-buttons plus a QWERTY keyboard. The Samsung Incognito is the best balance of them. The phone flips open to reveal a bigger screen and a QWERTY keyboard. It also has an interesting silver design.
Price: $99.99
Get it: Boost Mobile's website
Common Cents: LG101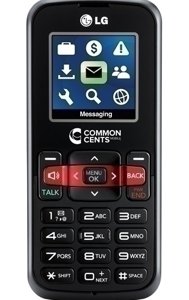 Sometimes we won't be able to find a suitable handset that has a QWERTY keyboard. That's OK. Kids don't really need them. I just think it's good, because it's familiar to a computer keyboard and because they'll have a keyboard like this on future phones. With Common Cents, though, the one QWERTY handset is quite bulky and probably won't be good for a kid. Here we go with the LG101, which has a color display and big keys. Also, it's cheap, which is always a plus.
Price: $19.77
Get it: Common Cents website
Cricket: Samsung Stunt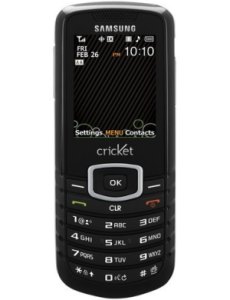 No, the Samsung Stunt does not have a QWERTY keyboard. But the models on Cricket might not be the best ones. Again, it's not a requirement for a kid's phone, but when there are no better options — as in the case of AT&T — it's a good idea to get one. On Cricket, the Samsung Stunt provides a combination of durability and affordability. Some of their handsets can get expensive, so it's nice to see one at a decent price.
Price: $29.99
Get it: Cricket's website
MetroPCS: Samsung Messager III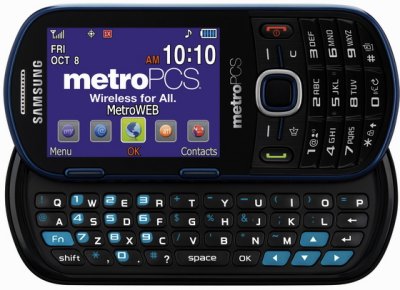 The Samsung Messager series is a great one for kids. It is small on the surface, but slides out to reveal a very usable QWERTY keyboard. MetroPCS does have a few other QWERTY models, but none combine the compactness with usefulness. The only downside is the price.
Price: $119.00
Get it: MetroPCS's website
Net10: Samsung T401G or R451C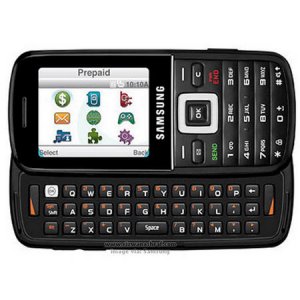 These are essentially the same handsets, but they're each available in different parts of the country. Either way, tit's tough to go wrong. It's just like the Messenger series, as it slides out to reveal a full QWERTY keyboard. This might be the most hassle-free phone, since Net10 always charges 10 cents per minute.
Price: $79.99
Get it: Net10's website
Page Plus: LG enV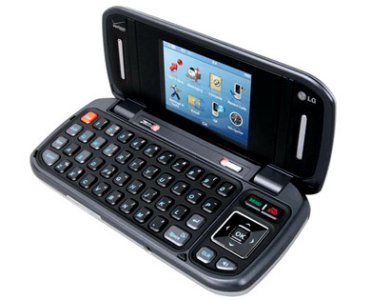 There was a time not long ago where you could go into public and see dozens of people carrying the LG enV. LG has since introduced a few follow-ups, but none of them were quite as good as the original. Page Plus, though, has refurbished versions of the original. It's definitely the highlight of its limited handset selection.
Price: $79.95
Get it: Page Plus's website
PlatinumTel: LG Rumor
It's the same deal as the kajeet model above, but this one is a bit cheaper.
Price: $89.99
Get it: PlatinumTel's website
Straight Talk: Samsung R451C or T401G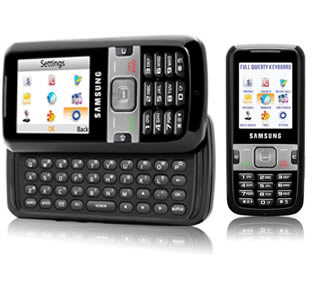 These are the same phones as Net10, which is unsurprising. Straight Talk and Net10 are owned by the same company. These two might appear quite a bit more expensive, but they do come with a free month of service. That brings the effective price down a bit.
Price: $99.99 (after the free month of service)
Get it: Straight Talk's website
T-Mobile: Tap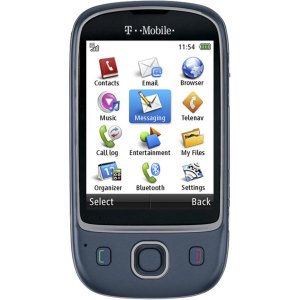 This is the only touchscreen device on the list, for a couple of reasons. Kids might not be ready for touch screen phones, though, again, their future phones will probably have them. But, most of all, touchscreen phones are typically very expensive on prepaid carriers. On T-Mobile, though, the tap is relatively cheap. It's easily the best phone on T-Mobile prepaid, too.
Price: $89.99
Get it: T-Mobile's website
Virgin Mobile: LG Rumor 2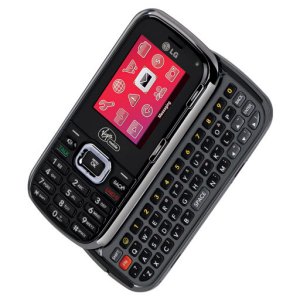 You might have noticed the LG Rumor appear twice above. Both of those carriers also have the Rumor 2, but it's quite a deal more expensive. With Virgin it is not. It still has the slide-out QWERTY keyboard, but in terms of overall feel, it's an upgrade over the original Rumor. It's also as cheap, if not cheaper, than the original Rumors sold by other carriers.
Price: $89.99
Get it: Virgin Mobile's website