Poll
Loading ...
GoPhone Offers Phone Rebate with Refill
posted by Liz E. on September 21st, 2015 - 12:11 pm | AT&T, Prepaid Phones, Prepaid Services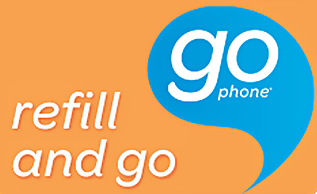 AT&T doesn't have any shortage of MVNOs and prepaid company options and while its Cricket brand is actually better than GoPhone, customers looking to stick with GoPhone can get a pretty good deal when they purchase a new phone and a refill at the same time.
Now through September 24, 2015, customers can get an instant $20 rebate on select devices when purchasing a GoPhone refill card of $25 or more at the same time. Since you have to purchase a refill card whenever you go to activate a new line, this is a pretty good deal.
Here are the phones that are part of this promotion:
ZTE Maven LTE – $39.99 after rebate
Motorola Moto E – $54.99 after rebate
Nokia Lumia 640 – $59.99 after rebate
ASUS ZenFone 2E LTE – $99.99 after rebate
You can check out the full list of phones available here.
AT&T's GoPhone has several plan options for prepaid customers ranging from $30 – $60 depending on the amount of data. Customers can bring their own devices or purchase a device directly from AT&T, although for the promotion you'll have to purchase a device. This promotion is available both in stores and online. Click here to find a store near you.
For more information on AT&T GoPhone, visit the AT&T GoPhone website or check out an AT&T store near you.