Poll
Loading ...
AT&T offers Pantech Slate to GoPhone
posted by Joe on December 15th, 2008 - 11:00 am | Prepaid Phones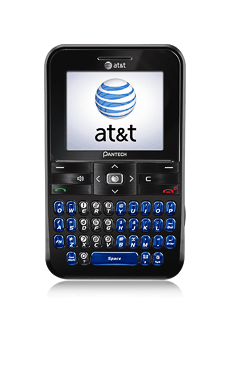 That's the Pantech Slate, a full-QWERTY offering from AT&T which is now available without a contract from Go Phone. In addition to the keyboard, it has a 1.3 megapixel camera, Bluetooth, a Web browser, and a 176 x 220 resolution display (2.2 inch screen). The bad news: it doesn't have a music player. If you can deal with that, then you might have a match with the Slate. AT&T is offering it at $179.99 with their Web discount. However, if you activate it with a data and/or messaging plan, you can receive a $50 mail-in rebate. The language: "Mail-in rebate requires activation on up to a $35 per month data or messaging plan." Phone News notes that you can also get it if you maintain active service for 120 days.
Phone News also notes a reduced price on the Samsung A737 slider phone. Well, it's a refurbished discount, so if you don't mind that, you can get it for $74.99. It's a 3G phone, featuring a 2 megapixel camera and a music player.