Poll
Loading ...
Tello Data Promotions
posted by Mary G. on January 21st, 2017 - 11:23 am | Prepaid Cell Phone Plans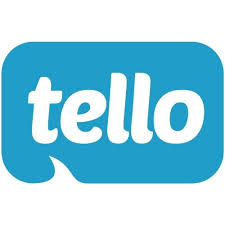 Tello is an MVNO operating on Sprint's network. The company prides itself on having no contracts or hidden fees, like many prepaid companies, but also combines basic plans with a build-your-own-plan concept to give customers plenty of choices. Currently, available through February 12, Tello is running a promotion with a couple discounted data options.
For a limited time, Tello customers are able to get two data allotments at a discounted rate:
200 MB for $4
500 MB for $8
1 GB for $11
2 GB for $18 (previously $21)
3 GB for $25 (previously $31)
5 GB for $45
Customers can either add these data allotments while building their own plan, or sign up on the "Smart" plan for $36 a month instead of $39. The Smart plan includes unlimited talk and text along with 2 GB of data.
While the promotion is only available for enrollment through February 12, as long as you sign up by the deadline, the discounted pricing will continue for 3 months.
This promotion is good for Tello, but probably not enough. Ultimately, the company's data pricing is competitive—Comparatively, Cricket's  $40/month plan includes 2.5 GB of data, and you're able to purchase 3 GB from Tello for $25. However, if you want unlimited talk, that's $15 which seems a little pricey when you see that unlimited text is only $3. This brings the total price for a 3 GB plan with unlimited talk and text to $49/month typically. It just isn't quite there, yet.
Tello operates on Sprint's network and allows compatible devices to be brought in for activation. You can view the plans in detail, check device compatibility, or browse phones for sale through Tello's website, here.