Poll
Loading ...
Kitty Wireless September Deal
posted by Liz E. on September 1st, 2014 - 3:49 pm | Prepaid Cell Phone Plans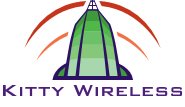 Kitty Wireless, a broker for Page Plus, has posted their September deal on their website. During the month of September, if you activate a new number on Page Plus (through Kitty Wireless) or port over a number to Page plus (again, through Kitty Wireless), then you can save 20% on your first monthly plan of $29.95 or higher.
While saving 20% doesn't seem like much (anywhere from $6 to $14 with the most expensive monthly plan), the activation and porting over are both free, which can definitely save you some money.
Kitty Wireless has been around for a couple of years and claims to have legendary customer service with a pretty good forum to back them up. Kitty only sells Page Plus services and devices. For a full list of devices, service plans and other services, check out their website.