Poll
Loading ...
PlatinumTel releases Samsung Seek
posted by Joe on September 1st, 2010 - 10:00 am | PlatinumTel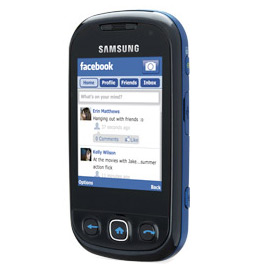 That's the Samsung Seek (PLS-350), the newest handset from PlatinumTel. It's a touchscreen device with a slide-out QWERTY keyboard, a popular combination these days. It can access the web, has a memory card slot for multimedia storage, and features a 1.3 megapixel camera. It is available for $159.99.
PlatinumTel is also running a promotion which provides customers with a free Bluetooth headset if they purchase select phones online. These include the Seek, plus the LG Rumor2, Sanyo SCP-2700, Samsung M620, Sanyo Katana, LG LX150, and Sanyo Pro200. You can find this deal on PlatinumTel's website.