Poll
Loading ...
Prepaid Faceoff: Credo Mobile VS. Proven Wireless
posted by Mary G. on November 11th, 2016 - 11:58 am | Prepaid Faceoff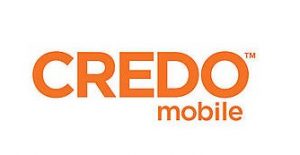 VS.

With the massive number of prepaid MVNOs and carrier options, it's sometimes hard to keep track of it all and even harder to compare and decide which company is the right one for you. So, every once in a while we're going to go through and do a Face-off of two popular companies, comparing plans and services to help you better decide.
Today, we'll look at Credo Mobile, an MVNO of Sprint, and Proven Wireless, an MVNO that operates on all four of the main carrier networks. Honestly, neither of these companies are super competitive with their pricing. Credo Mobile's issue seems to be with the activation fee and monthly access fees, while Proven Wireless' biggest problem is the price tag for data.
Here's how they compare:
Plan Prices – Price range? What is included?
Credo Mobile – Plans range from $30 – $96
Credo Mobile's plans are little bit different from the basic prepaid plans. Customers pay a monthly access fee; $30 for basic phones and $20 for smartphones not on a contract, in order to use their device on Credo's network and receive unlimited talk and text. The company then uses a "shared data" model (so it's cheaper if you have multiple lines) with data amounts ranging from 1GB for $30 to 10GB for $80 of shared data. You can view all of the options here.
Proven Wireless – Plans range from $15 – $74.95
Proven Wireless offers four sets of plans- one for each carrier network. The plans really don't vary all that much between the carriers. All four networks offer an unlimited talk, text, and data plan ranging from $55/mo – $74.95/mo. You can check out all of the plans here.
Unlimited Talk/Text – Is it offered? What is the lowest price?
Credo Mobile – Yes. So long as you purchase monthly access, you will receive unlimited talk and text.
Proven Wireless – Yes. All four network plans include options with unlimited talk and text. The basic options range from $30/mo – $39.95/mo.
Data Ranges – What is the most and least data available?
Credo Mobile – You can get plans with no data. Otherwise, data ranges from $30 for 1 GB to 10 GB for $80. Currently, the company is offering 30% off data plans for the first 2 years, making the range $21 – $56, but it is unclear when this will end. 
Proven Wireless – Data included with Proven Wireless, on all four sets of plans, lacks variety. All four sets of plans inlcude options with no data or less than 1 GB, then a 1 GB plan, and an unlimited data plan—with nothing in between. It's a little strange to me that there isn't more variance with the data amounts, but there are still a number of plan options available.
Pay-As-You-Go Rates – What are the pay-as-you-go per minute rates?
Credo Mobile – N/A. No pay as you go options available.
Proven Wireless – N/A. No pay as you go options available.
International Calling – What options are available? What does it cost?
Credo Mobile – Unlimited calling is included to Canada and Mexico. Credo Mobile also offers a long distance discount plan for $3.99/month. Other than that, standard international fees apply for calling at texting. You can check out international rates here.
Proven Wireless – No international features are included. Proven Wireless automatically deducts minutes or cash from your balance in order to cover international calls, rather than using a calling card. For specific rates, you can contact Proven's customer service line.
Activation Fees – How much do they cost?
Credo Mobile – Credo Mobile has a $36 activation fee that appears on the first bill.
Proven Wireless – There should be no activation fees with Proven Wireless, but you may need to purchase a network (T-Mobile, AT&T, and Verizon) appropriate SIM card for $9.99.
BYOD – Can you activate your own device?
Credo Mobile – Yes! Credo Mobile states that you can bring a device from any network in for activation. You can check compatibility here.
Proven Wireless – Yes, Proven Wireless accepts phones from all carriers for activation.
Network/Coverage – What network does it use?
Credo Mobile – Sprint | Coverage Map
Proven Wireless – Sprint, Verizon, T-Mobile, and AT&T | Coverage Map