Poll
Loading ...
Reminder: Page Plus increases data to 2GB on The 55 plan
posted by Joe on June 8th, 2012 - 7:30 am | Page Plus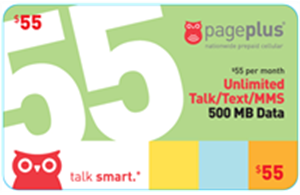 Just as a reminder: we learned last week that Page Plus would increase the data on The 55 plan to 2GB. The press release went out yesterday announcing that upgrade. This puts Page Plus's plan right up with others in the prepaid industry; almost all prepaid carriers have practical caps now, and they're all around 2GB. You can sign up for The 55 at Page Plus's website.