Poll
Loading ...
Page Plus gets Kyocera G2GO M2000
posted by Joe on June 8th, 2010 - 7:30 am | Page Plus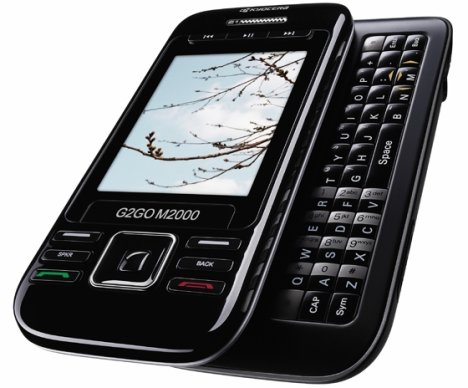 If that handset looks familiar, it's because Virgin Mobile picked it up a little over a year ago. Now we learn that Page Plus has added the Kyocera G2GO M2000 to its lineup. It's a multimedia phone with a slide-out QWERTY keyboard to satisfy the messengers among the Page Plus faithful. It features a 1.3 megapixel camera and a 2.4-inch QVGA screen that adapts to landscape and portrait modes, depending on how you're holding the phone. It also has a microSD slot that can support a card of up to 8GB. The handset is available now. You can get it at Page Plus's website for $139.95.