Poll
Loading ...
Genius Wireless Announces Nov. Discounts
posted by Liz E. on November 4th, 2014 - 7:44 am | Page Plus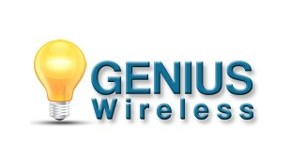 Genius Wireless is one of the largest Selectel and Page Plus online dealers, which offers numerous discounts and services. Each month, they announce a new promotion for new and existing customers. The most recent announcement was made last week for discounts on the $55 plans for both Selectel and Page Plus.
With this newest promotion throughout the month of November, consumers can get 5% off of the $55 plans for both Selectel and Page Plus by using the code THANKFUL55 when checking out. Both plans include unlimited voice and text. The Selectel $55 plan also includes free off-network roaming for voice and text as well as 2 GB of 3G data. The Page Plus $55 monthly plan includes 3 GB of 4G LTE/3G data. Off network roaming is free for text messages, and costs $0.20 for voice.
Both Selectel and Page Plus are Verizon MVNOs and have plenty of plan options ranging from $12 to $70, with options for auto refill via Genius Wireless. To take a look at their plan options or to take advantage of this promotion, visit the Genius Wireless website.