Poll
Loading ...
Wyoming Considers Prepaid 911 Tax
posted by Liz E. on January 23rd, 2015 - 12:05 pm | News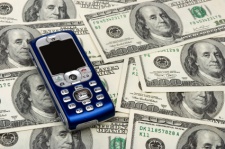 The state of Wyoming has brought forth a bill that would create a 1.5% tax on all prepaid phones and prepaid phone cards in order to better fund 911 emergency services and operations. Currently, the 911 tax is only charged to postpaid wireless and landline consumers in the state, although the emergency services are available to all.
The report I read was unclear whether the tax would be charged on a monthly basis (as is the case in a few states) or simply during the refill process at checkout, although the latter option is far more likely. Lawmakers argue that this bill would create consistency among all phone users.
"Currently my plan does not pay into the 911 tax," Rep. James Byrd, D-Cheyenne, told the Star Tribune, adding that he uses prepaid cellphones because he can't find a contract that justifies the price. "I have no problem adding that fee to cover and compensate 911 services, because right now I'm getting free (911) service."
The legislation will go before the House Appropriations Committee and if passed, will then go to the House Floor for debate and a vote. If approved, the tax is expected to generate around $500,000 a year for the state's underfunded 911 services. The money would be split between counties based on population.
According to tax information from AT&T's GoPhone, more than half of the states currently require carriers to collect a prepaid 911 fee, although the amounts vary from state to state. You can take a check if your state requires this tax here.