Poll
Loading ...
TCL to Resurrect Palm Brand
posted by Liz E. on January 9th, 2015 - 5:08 pm | News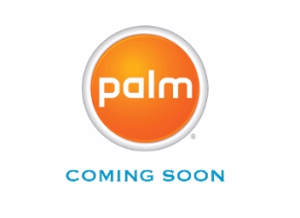 Chinese company TCL, owner of the Alcatel OneTouch brand, has confirmed its purchase of Palm, Inc. from HP and has issued a promise to Palm fans that their beloved Palm products will soon be brought into the 21st century. And, even more important, it will be done with advice from the community.
One of the original innovating brands, Palm was founded in California in 1992 and became known for their PDAs and smartphones. Back in the day, everyone wanted a Palm. Unfortunately, the company was purchased by HP in 2010, and a year later HP decided to discontinue all device production. After several failed attempts to opensource webOS, HP sold the rights to the code, license to patents and everything to LG, who now uses the OS for their TVs. Other pieces of Palm have been sold off during the course of its HP ownership until pretty much only the actual name remains.
TCL bought Palm late in 2014 in an undisclosed deal, and while they have promised to bring back the brand, exact details are not really available–it's all speculation. And believe me, if you want, you can find pages and pages of articles speculating what TCL is going to do with Palm. The only things that seem to be certain are: 1. TCL is definitely restarting the company, 2. WebOS will not be used, and 3. Palm fans are encouraged to help contribute ideas and suggestions for the brand.
Personally, I'm pretty interested to see where this goes and whether or not Palm devices will be made for the low-end market or aimed at the middle to high end. Pretty much all Alcatel phones are available for prepaid somewhere, so there's a good chance sometime in the next couple of years you could be activating a new Palm device on your choice MVNO. But who knows… maybe that's just the 90s nerd in me dreaming.
If I hear any news, I'll keep you updated!