Poll
Loading ...
Missouri to Add 911 Phone Tax
posted by Liz E. on April 24th, 2015 - 11:58 am | News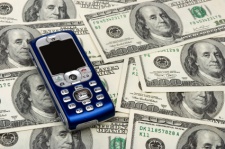 The Missouri House of Representatives has passed a measure that will change the taxes that mobile phone users pay. The proposed bill will add a statewide tax of 3% on all phone sales. The funds from this tax will go towards upgrading outdated 911 services in the state.
In addition to the statewide sales tax, local authorities may also be able to collect a monthly fee in order to help fund 911 services in the state. In order for local governments to impose this tax, voters will have to approve the measure. The fee can be no more than $1.50 per line.
Currently, the state of Missouri does not charge any specific 911 fees for mobile phones. Landlines are subject to this charge, but with the shrinking number of landlines in the state, funding has dwindled dramatically over the years. This fee will effect both prepaid and postpaid cell phone bills and sales.
"We're the only state without this mechanism for funding," the measure's sponsor, Rep. Jeanie Lauer told the SE Missourian. "Our state needs to enhance its 911 services."
Currently, a majority of states in the country have a similar setup. While nearly all states have a 911 fee for postpaid phone accounts, only about half of the states charge this tax to prepaid users. You can check AT&T's GoPhone E911 tax page to see if your state charges this fee.