Poll
Loading ...
Tracfone Companies Add Mexico Calling
posted by Liz E. on March 26th, 2015 - 12:43 pm | Net10, Page Plus, Simple Mobile, Straight Talk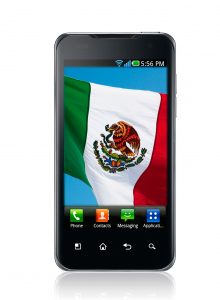 If you live in the United States and you want to call Mexico, then there is no better time than right now. The recent trend in the wireless race has been to add unlimited calling to Mexico landlines and/or mobile numbers to prepaid plans and I'm pleased to announce that several Tracfone companies have finally come around.
The companies that recently got this international upgrade include:
All four companies now include unlimited calling to mexico mobile numbers, although the offer will only be valid on certain plans, all of which are priced at $50 per month or higher. Users can still add additional minutes to call other countries, although Mexico is not the only company included in this most recent unlimited international initiative. For a full list of the companies included, check with the individual carrier.
As a side note, Tracfone also offers international long distance calling to several countries. While it is not unlimited, users can call Mexico at the same per-minute rate as they would call anyone else, which is still nothing to scoff at.
This most recent Mexico calling trend was launched a few months ago by AT&T's purchase of Mexican mobile provider lusacell and the decision to add this feature to GoPhone and Cricket a few weeks later. Other carries to offer free Mexican mobile minutes include Boost Mobile, Lycamobile, Ultra Mobile and a few others.