Poll
Loading ...
Univision, GoSmart Available at Target
posted by Liz E. on June 1st, 2015 - 12:58 pm | MVNO, T-Mobile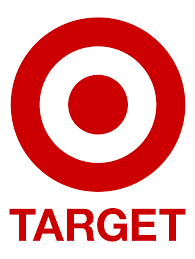 Two prepaid T-Mobile MVNO companies recently announced that they would be offering their services through Target stores nationwide soon. Univision Mobile and GoSmart Mobile are similarly priced and will join T-Mobile prepaid on the shelves of electronic departments in various Target stores in the United States.
Univision Mobile offers prepaid plans ranging from $30 -$55, with unlimited nationwide talk and text, limited data and a special emphasis on international calling and roaming. The company itself has some excellent international rates and includes unlimited international texting with all of its plans. Customers can either purchase a phone or bring their own devices.
GoSmart Mobile is a low-cost prepaid MVNO with plans ranging from $25 – $45. All plans include unlimited talk and text with a limited amount of 3G data. The service itself doesn't offer 4G speeds, but all plans have unlimited high speed access to Facebook. You can purchase or activate your own phone  with GoSmart.
With Brightspot Mobile, a Target-owned T-Mobile MVNO, in the process of scaling down operations I can't say that I am incredibly surprised that Target has found companies to fill the wireless gap. This sort of exposure is especially good for Spanish-oriented Univision Mobile, which doesn't seem to have quite as much of a retail presence as some other companies.
I'm not 100% sure exactly when the services will be available in Target stores, but I expect it will be soon (if they are not already rolling out today). Check with your local Target to see if it will be offering these services near you.