Poll
Loading ...
TextNow Wireless Available at Fry's Electronics
posted by Liz E. on August 12th, 2015 - 8:47 am | MVNO, News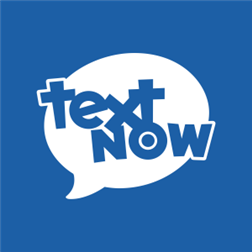 It's always nice to see an MVNO moving up in the world and it looks like Sprint MVNO TextNow Wireless is doing just that. As of yesterday, the company announced that it will have a retail presence inside of Fry's Electronics stores nationwide and that it will be offering two new devices.
Physical Locations
The press release from TextNow states that the brick-and-mortar presence will start rolling out "in the coming weeks" and that customers will soon be able to not only purchase TextNow plans and devices in Fry's Electronics, but that customers will soon be able to make payments and refill monthly plans in various other locations including Gates Petroleum, Sunoco, NMart, Circle K stores and other select locations.
New Phones
Available immediately, TextNow will be offering two new devices on its online store. The two new devices that TextNow will be carrying include the Samsung Galaxy S5 for $399 and the LG Volt, an entry-level LG device for $99. This brings TextNow's total roster up to seven phones, although customers are also able to activate their own compatible device.
TextNow offers Wifi-first no-contract wireless plans ranging from $20 – $60. For more information on TextNow plans, services or devices, check out TextNow's website.