Poll
Loading ...
RingPlus Reopens Registration, Pepper Plan
posted by Liz E. on July 23rd, 2015 - 12:49 pm | MVNO, Ring Plus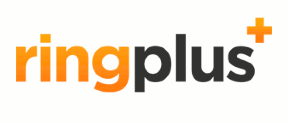 If you were one of the dozens of people who had some issues signing up for a new RingPlus plan over the last few days, be comforted to know that you weren't alone. And, furthermore, not only are the issues fixed, but RingPlus is offering top-up bonuses to all potential customers and all customers whose phone connections were compromised.
These are the offers that RingPlus announced on their discourse page yesterday:
Because registration was closed, all future members who tried to sign up were unable to and RingPlus was unable to collect email or ESN info. So, for the rest of today, every new account will receive a free $3 top up once registration reopens. (note: this announcement was made yesterday and was listed as 'for 48 hours' so it's safe to say it'll end sometime this evening).
All members who tried to sign up while registration was still open will receive a re-invite with a free premium $5 top up. Customers eligible for this will be emailed with details.
Current members who had no phone connection during the software glitch will receive one month free (if on a paid plan) or a $5 top-up (if on a free plan).
According to RingPlus, the original issue was the result of a software update within the Sprint Network and effected not only RingPlus, but several other MVNOs who used the same software as RingPlus. The database problem apparently caused a variety of phone problems for both current and potential customers. However, it looks like everything has been fixed by now.
Pepper Plan
As an aside, it also looks like the limited-time Pepper plan is available for activation right now. This plan is one of RingPlus' three free plans and is available from time-to-time on a limited basis. This free plan requires a credit card and will automatically renew whenever the balance falls below $5.
Pepper includes 250 minutes, 500 texts and 10 MB of high speed data with overages set at $0.04 per text and $0.02 per minute. I have not seen a listed end date, and Pepper tends to only be available for a short period of time, so be sure to hop on that fast if you want it. Once registration is closed, customers who sign up will be able to stay on the plan for as long as they wish. Click here to check out RingPlus plans and sign up for Pepper while it's available.