Poll
Loading ...
Updated: RingPlus Debuts New Promos
posted by Liz E. on August 19th, 2015 - 8:09 am | MVNO, Ring Plus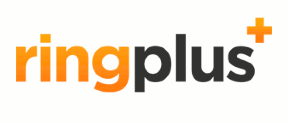 RingPlus, that little Sprint MVNO that has been getting a lot of press here recently has announced that it will hosting a second round of its "Don't Get Milked" promo which first went live last Sunday. Since I don't generally work on Sundays, I didn't get a chance to write about it, but it looks like this newest iteration of the promo is timed a little better.
According to RingPlus, the promotion will start on Wednesday, August 19, 2015 at 6 p.m. PDT and run for three hours. This specific promotion is only available for new phones and will basically get everyone who signs up during the specified time period additional data depending on which plan customers sign up for:
Unlimited Talk and Text plan – 1 GB
Any other paid plan – 250 MB
Pepper Plan – 250 MB
Free Plan – 100 MB
The additional data is, as far as I understand, not a one-time deal and will continue to be renewed each month.
All new and current customers who activate a new phone are eligible. Phones that have been active on RingPlus in the last three months are not eligible for this promotion (meaning that you can't deactivate your current RingPlus phone to take advantage of this new promotion).
RingPlus has a variety of plans, several of which are free. The company is known for cycling through promotions pretty quickly without a lot of notice. Some users reported a few bugs with the last "Don't Get Milked" promotion, so if you intend to take advantage of it, I highly recommend getting started early.
If you're a current RingPlus subscriber, then don't worry, while this promotion isn't for you, RingPlus has promised to debut a new plan later today that is aimed specifically at current customers. More on that when it is released!
Update: RingPlus Existing Customer Promotion
Because existing customers have mostly been left out in the cold with the slew of promotions that RingPlus has been launching, the company has added promotions specifically for current customers, with even better deals for "Legacy" customers who have been with RingPlus since before September 1, 2014.
With this promotion, many customers will be able to upgrade their plans and get additional data for basically nothing. Customers who have participated in surveys and other announcements also get a data boost. Here's the screenshot RingPlus PR officials shared in the official announcement:

You can take a peek at RingPlus plans and phones on the RingPlus website.