Poll
Loading ...
RingPlus Debuts Minute, Text, Data Add-Ons
posted by Liz E. on July 24th, 2015 - 8:14 am | MVNO, Ring Plus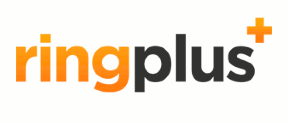 RingPlus, a Sprint MVNO, has made a lot of changes in the last couple of months including debuting an entire new line of plans and adding two free plans to its lineup. Well, it looks like RingPlus has been listening to its customers yet again and has added some data, text and minute add-on buckets this week.
Here are the add-ons:
Text
$1 – 100 texts
$4 – 1,000 texts
$6 – 2,000 texts
$8 – 5,000 texts
Minutes
$1.80 – 100 minutes
$7 – 500 minutes
$15 – 1,000 minutes
$25 – 2,000 minutes
Data
$3 – 200 MB
$7 – 500 MB
$8 – 1,000 MB (1 GB)
$16 – 2,000 MB (2 GB)
I'm not 100% sure on some of the nitty-gritty details on these add-ons, unfortunately, and RingPlus seems a little reticent. As they are monthly add-ons, I expect that if rollover is not allowed (which I don't believe it is) the buckets will expire at the same time as your regular monthly plan. As they are add-ons (vs top ups) these buckets will automatically be added each month until customers remove them.
With these add-ons, several RingPlus users have noted that customers can actually save a bit of money by purchasing combinations of monthly plans and add-ons rather than higher-priced monthly plans. You can check out this post for a breakdown from a RingPlus member.
RingPlus has a slightly complicated plan scheme with many different options for calling, texting, data, wifi calling and overages. Rather than trying to explain it all here, I suggest that you check out the plan section on RingPlus' website instead.