Poll
Loading ...
RingPlus Announces Third Free Plan
posted by Liz E. on July 10th, 2015 - 8:32 am | MVNO, Ring Plus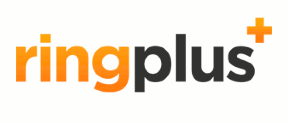 RingPlus has been on a kick here recently with more plan changes and new free plans than you can shake a stick at. And, it looks like soon it'll be adding yet another free plan. There aren't any specifics as to whether this plan will be limited time, like the Pepper plan, or available constantly like the Free plan.
The Truly Free plan, as it's called, will include 125 minutes, 40 texts and 10 MB of LTE data, with overages that are similar to other RingPlus plans ($0.02 per text/minute, $0.04 per MB). Unlike with other plans, customers do not have to give any credit card information in order to sign up for this plan, although you'll have to use a credit card or bank account to purchase additional airtime. The plan is scheduled to be available on July 15, 2015.
Here are all three plans together for comparison:
Free Plan – 200 minutes, 50 texts, 10 MB data (requires credit card)
Pepper Plan – 250 minutes, 500 texts, 10 MB (requires credit card and enrolling in auto top-up)
Truly Free Plan – 125 minutes, 40 texts, 10 MB (no card required)
Like the other free plans, the Truly Free plan is funded through the use of sponsored advertisements while you're waiting for the other person to pick up. RingPlus claims that calls will not be delayed at all. And while it's not explicitly stated, I assume that RingPlus' rule of the road apply to the new plan, which means that customers must make at least one call every 60 days in order to keep the plan active.
Consumers have the option of purchasing a RingPlus phone or activating their own Sprint phone, although Sprint is extremely inconsistent as to which phones can be activated. If you plan to go that route, be sure to check the compatibility first.
RingPlus is a Sprint MVNO which offers a variety of other low-price plans ranging from $2 – $60 per month. You can learn more about the plan options and other features on RingPlus' website.