Poll
Loading ...
RingPlus Announces New Promo Opening Today
posted by Liz E. on September 3rd, 2015 - 8:24 am | MVNO, Ring Plus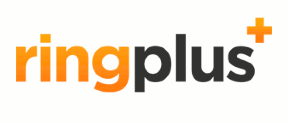 Unsurprisingly, RingPlus has announced yet another promotion this week aimed at new customers. This little Sprint MVNO has been rolling out a flurry of promotions recently with a new one almost every week. It's a little complicated and I'm not really sure what the reasoning behind all of the promotions is, exactly, but some of them are pretty good deals. 
The most recent promotional plan goes live today Thursday, September 3, 2015 from 6 – 8 p.m. PDT. During that time slot, customers can activate a phone on the limited-time Diversity plan. Diversity is yet another free plan which comes with 300 minutes, 500 texts and 300 MB. Customers can get that amount every month at absolutely no fee.
With the Diversity plan, however, customers must still provide a credit or debit card on the account as all overages will result in an automatic $5 top-up in whatever category the overage occurred. The top-ups will be for the same amount as the original base plan (i.e. 300 minutes/500 texts/300 MB) and will roll over to the next month, when the free plan renews. Rollover will expire in 2 months if the top-up is not used. Regardless if you went over or not, Diversity will renew as normal at the beginning of each cycle.
Here's how RingPlus PR explained it:
For example, if you go over your monthly base of 300 min, you would be charged $4.99 and instantly receive a bonus of 300 Minutes which would not expire for 2 months. And of course the following month you'll still receive your base allowance
In order to sign up for Diversity, customers must sign up here during the promotional window and activate a device on the new plan. You can either purchase a device through RingPlus or else activate a compatible Sprint device. Some customers have reported being able to activate unused Boost Mobile phones, but it seems pretty hit and miss so I wouldn't recommend relying on that if you are really excited about the promotion.
RingPlus is and up-and-coming MVNO with a variety of paid and free plans, some of which are limited-time and others which are not. The company has been debuting a ton of changes, upgrades and new plans and promotions of late so they've really been hitting everyone's radar. You can check out the plans and other services the company provides on the RingPlus website.