Poll
Loading ...
RingPlus Announces New Free Plan
posted by Liz E. on July 2nd, 2015 - 8:23 am | MVNO, Ring Plus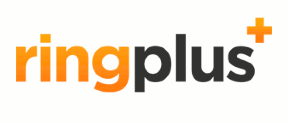 Sprint MVNO RingPlus has made several big changes in the last month or so including overhauling its entire plan lineup and introducing a new free plan that grants customers a limited amount of minutes, texts and MB for the monthly cycle. Yesterday, the company announced that it would be adding a secondary free plan as a promotional offering. Then, about two hours later, pulled the plan from the site and stated it would no longer be accepting new customers under that plan.
The new plan, Pepper, is slightly different from the Free plan that RingPlus debuted last month. Unlike the Free plan, Pepper requires customers to provide debit card information and charges $5 to the customer for overages. Once a customers uses all of the free minutes/texts/MB, then all further use will be charged at a rate of $0.02 per text/MB/minute. Once the $5 balance is depleted, the card will automatically be charged another $5. The free minutes are set on a monthly renewal.
Similar to the Free plan, Pepper is subject to RingPlus' "rules of the road" which requires consumers to make a certain amount of calls every month in order to continue to use the plan. Pepper includes 250 minutes, 500 texts and 10 MB.
Launched on Tuesday, June 30 at 9 p.m. PST, the plan was removed from the site only two hours later, and the RingPlus PR account confirmed that the plan was meant to be a "…limited time promo that will open and close at different times which will be announced. Each time the Pepper Plan will have limited quantity available." The quantity of available slots was not listed and there has been no information on when Pepper will be available again. Also, it is unclear whether customers who sign up for Pepper can continue to use the plan after the promotional period is closed, although it seems likely as RingPlus is pretty good about grandfathering customers.
For more information on Pepper, you can visit this page where RingPlus made the initial announcement. RingPlus' Free plan is not promotional and is available without signing up with a debit card. You can check out other RingPlus plans here.