Poll
Loading ...
NetZero Wireless Service Offers Free Phone
posted by Liz E. on December 29th, 2014 - 8:16 am | MVNO
NetZero, a fixed and mobile broadband internet provider since 1998, launched its own no-contract MVNO service through Sprint in 2012 and is running a promotion that could land you a free phone if you prepay for six months of service. Depending on which plan you want, it could be a little pricey, but is a great deal if you like Sprint's network.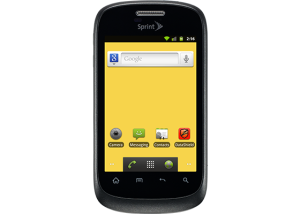 The phone that NetZero is offering is the ZTE Fury, a low-end phone. It's not really all that impressive, but free is a price that can't really be beat. Normally, the phone costs around $79.95. The phone runs Android 2.3 and a 1 GHz processor. It doesn't offer 4G, unfortunately, and only has Bluetooth 2.1. However, the phone does sport a 5 MP camera and 4 GB of memory with a microSD slot.
Despite its wireless service being established for a couple of years, NetZero Wireless hasn't really gained all that much traction. In fact, I completely overlooked the company somehow, and wasn't even really aware of it until I saw an article on Prepaid Phone News about the free phone.
So, because I assume you're as oblivious as I am, here are the three plans that NetZero offers:
Basic – $25 – 500 min, 1000 texts, 100 MB
Pro – $39 – unlimited talk, text and data, 1 GB high speed data
Platinum – $55 – unlimited talk, text and data, 2 GB high speed data
If you want to take advantage of this deal, the Basic plan will cost $150 for six months, the pro $234 for six months and the Platinum $330 for six months. If you're not feeling like investing that much, NetZero also has some pretty decent prices on other phones like the Samsung Galaxy S3 for $99. For more information or to check out the website.