Poll
Loading ...
Chit Chat, Solavei File Chapter 11
posted by Liz E. on August 30th, 2014 - 12:36 pm | Chit Chat Mobile, MVNO, News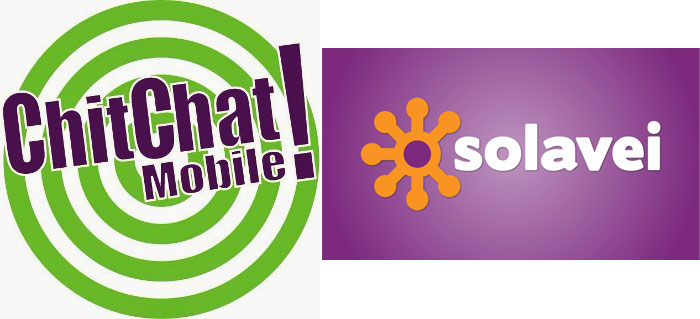 MVNOs are generally not the most stable kind of businesses, and this past summer saw its share of businesses closing and selling or being acquired by another company. Added to the list of companies not doing so well, both Solavei and Chit Chat have filed for Chapter 11 Bankruptcy this summer.
While not exactly the kiss of death, Chapter 11 is basically a company acknowledging that they cannot pay all of their bills. It's a last-ditch attempt to reorganize the business and get back on their feet. Currently, neither Solavei nor Chit Chat have stated intentions to close and both carriers are still signing up new customers as of today.
Chit Chat filed for bankruptcy sometime around the beginning of August in an effort to settle a billing discrepancy with Sprint. From what it sounds like, Sprint released Chit Chat customer billing data nearly 60 days late, which caused "several hundred thousand dollars" of data fees to accrue as customers took advantage of the lack of data caps. Chit Chat says that they shouldn't have to pay Sprint excess bills caused by Sprint's late usage reports. If the reports had been on time, Chit Chat would have warned and capped the data from users and the bills would be reasonable. Chit Chat CEO John Hennessy said some customers used as much as 10 GB per day  and even as much as 300 GB in a month.
Solavei filed for bankruptcy voluntarily for the traditional reason that their income versus debt wouldn't leave them enough funds to continue operating. I've seen various figures as to exactly why and how much they owe, but the end is that they aren't doing too hot. The official release from Solavei stated that they simply needed to 'restructure' and that their network was built to support greater numbers than they currently had.
Filing Chapter 11 is bound to make customers a little jumpy, even though both companies are quick to reassure their employees and customers that everything is fine. Personally, I think Chit Chat seems to have a far more understandable reason, but you never know. If anything else happens, we'll be sure to update you!