Poll
Loading ...
Sony Shutters Playstation Mobile
posted by Liz E. on March 16th, 2015 - 4:14 pm | Mobile Gaming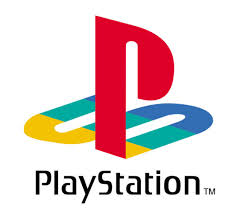 Mobile gaming has become very popular in the last few years and several companies like Sony, the company behind the wildly successful PlayStation brand, were all too happy to jump in on the app craze. Well, it looks like Sony has finally decided to throw in the towel and will be shuttering its PlayStation Mobile (PSM) network this year.
According to an announcement by Sony Computer Entertainment Inc, Sony will no longer be distributing content through its PlayStation Mobile app as of July 15, 2015, although customers may still be able to purchase games and such via browsers until the shutdown.
After September 10, 2015, in-app purchases and downloads of mobile games will be disabled, and customers will not be able to re-download any purchases after this date, although all downloaded purchases should continue to function as long as the device has been and remains authenticated. Devices must be manually authenticated before September 10, 2015.
To Authenticate Devices
Depending on what device you have, authentication of your device will be different. If you do not authenticate your device, you WILL NOT be able to play your purchased games after the network is disabled. Likewise, if you deactivate your device, you will also not be able to access the content.
To authenticate for…
PS Vita users – Authentication must be completed between March 10, 2015 and September 10, 2015.

Go to  [Settings] >  [PSN] > [System Activation] > [PlayStation Mobile] > [Activate] > [OK]

PlayStation Certified Devices – Authentication must be completed between April 10, 2015 and September 10, 2015

Open the PSM app and launch any purchased PSM content to authenticate
Again, you must have all content downloaded and authenticated prior to September 10, 2015 in order to continue to have access to your games. After that date, the titles will no longer be available online, and will not be available for re-download. Unfortunately, this means that users will likely not be able to transfer mobile games to new devices in the future.