Poll
Loading ...
Wednesday App Review: Authentic Weather
posted by Liz E. on March 25th, 2015 - 12:20 pm | Mobile Apps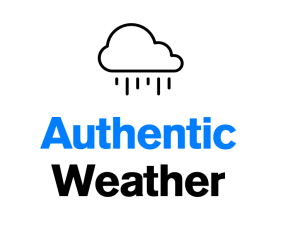 Some people, like my father, are really into the weather. He is one of those guys with two rain gauges on his porch and multiple thermometers outside and inside to compare the temperature difference. My father watches the news twice every night just to catch the weather (because, I don't know, maybe it changed in that half hour?) and he is always prepared. Anytime I go anywhere, I can call my father and he'll have an idea of what to expect from the great outdoors, and what's impressive is that he's usually right. The man really pays attention to that sort of thing.
If you are like my father, then this weather app is not for you. However if you're one of those people who, like me, barely remembers to look out the window before you walk out the door, then this app might just change your life.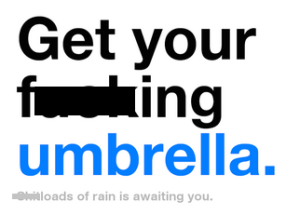 Unlike most weather apps, Authentic Weather assumes two things: that you know what rain looks like and that you're not a meteorologist. You don't need to see beautiful pictures of animated raindrops splashing in gorgeous full color across your screen, and NO ONE actually knows (or cares) what those red and blue squiggly lines the weatherman ushers across the map really mean.
When you check the weather, chances are you just need the basics: How hot is it and  should you lug an umbrella around all day? Well, Authentic Weather is more than grumpy enough to check on that for you. The app requires very few permissions, most notably GPS to determine your location (that way you don't have to try and convince yet another app that your city really DOES exist) and camera functions so that you can snap photos and share the weather with friends.
This app is, hands down, my favorite weather app for casual everyday use. Is it always right? Not really, but it always makes me smile and honestly, it's not any less accurate than your average weatherman.
Of course, if you want a little more information than the grumpy text provides, the app also offers a three-day outlook as well as current temperature, rain percent chance and expected humidity. But, really, the basics are usually all that really matters, and this app gets that.
Authentic Weather is available for free from the Android App store with an option to purchase it for an additional $0.99 (which I happily did). Apple users will have to just fork out the $0.99 to test it it out, but believe me this app is well worth the money, provided you don't mind the foul language.