Poll
Loading ...
T-Mobile to Finish Integrating MetroPCS This Year
posted by Liz E. on April 29th, 2015 - 8:35 am | MetroPCS, T-Mobile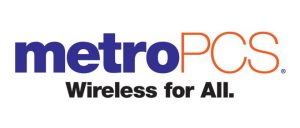 T-Mobile purchased MetroPCS, a prepaid brand that used a small CDMA network a couple of years ago. Since then, T-Mobile has been slowly transitioning customers over to its GSM network and refarmed the CDMA spectrum to increase its coverage. According to T-Mobile's first quarter report, T-Mobile has refarmed about 80% of the CDMA spectrum and just earlier this year, T-decommissioned the legacy CDMA network of its prepaid brand MetroPCS in several major cities including Atlanta and Detroit.
T-Mobile reported that it has less than 500,000 customers in three major markets still using the CDMA network as of the end of the first quarter. The release did not state which markets are still using the MetroPCS CDMA network, but if you're one of the few who are still using CDMA, then I might suggest that you look into switching as it is on track to be completely shut down this year.
MetroPCS currently has several fairly competitive plan options on its GSM network priced from $30 – $60. All plans include unlimited talk, text and low speed data. While T-Mobile doesn't have the best network, it is the third largest carrier in the country and reportedly covers around 275 million people with LTE in 157 markets nationwide. T-Mobile deployed additional LTE  coverage in several new cities in the last quarter with more expansions planned for 2015.
Like other MVNOs, MetroPCS runs on T-Mobile's native network only. For more information check out MetroPCS' website.