Poll
Loading ...
Samsung Code for MetroPCS pictured
posted by Joe on August 27th, 2009 - 7:30 am | MetroPCS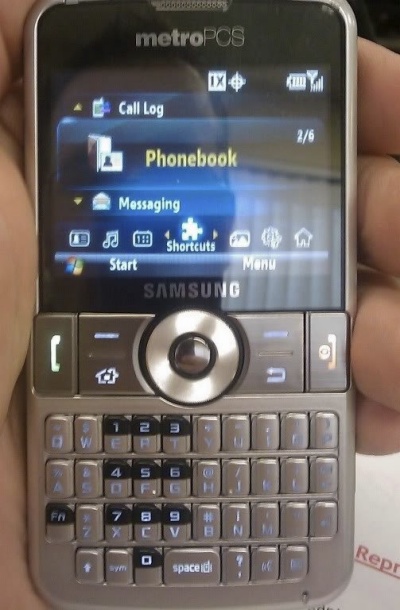 That's a mighty large picture, but for MetroPCS it's a big deal. The Samsung Code, of yet unannounced by the company, is their first Windows Mobile smartphone, which will go along with the BlackBerry device they launched earlier this year. It's nothing special beyond that, though: 2.0 megapixel camera, microSD expansion, full QWERTY keyboard. PhoneNews.com, from which we got the scoop, speculates that it will come out some time in September.