Poll
Loading ...
Prepaid Faceoff: Boost Mobile vs MetroPCS
posted by Liz E. on June 26th, 2015 - 12:30 pm | Boost Mobile, MetroPCS, Prepaid Faceoff
VS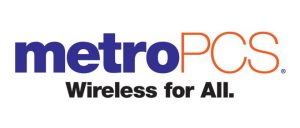 With the massive number of prepaid MVNOs and carrier options, it's sometimes hard to keep track of it all and even harder to compare and decide which company is the right one for you. So, every once in a while we're going to go through and do a Face-off of two popular companies, comparing plans and services to help you better decide.
Today, we'll look at Boost Mobile, a Sprint-owned prepaid brand, and MetroPCS, a T-Mobile brand. It's worth noting that both companies—Boost Mobile especially—have a habit of changing their plans around significantly, so I will be including links to both sites just in case.
Here's how they compare:
Plan Prices – Price range? What is included?
Boost Mobile – Plans range from $35 – $55
Boost Mobile has only a handful of plans which are constantly changing. At the time of writing, all three plans support 4G speeds. There are also daily plan options which are either $2 or $3 depending on if you have a smartphone or basic phone. Daily plans give access to unlimited talk, text and data for one day only, but customers must purchase a Boost phone to use.
MetroPCS – Plans range from $30 – $60
MetroPCS offers both individual lines and mild $5 discounts for family plans. Currently, all plans include some form of 4G LTE. All plans renew on a monthly basis; there are no daily or pay-as-you-go options. Check out MetroPCS current plans here.
Unlimited Talk/Text – Is it offered? What is the lowest price?
Boost Mobile – Yes, the $2 or $3 a day plans have unlimited talk and text. The lowest monthly unlimited plan is $35 and includes 1 GB of data.
MetroPCS – Yes, the newest plan, priced at $30, includes unlimited talk and text as well as 1 GB of data.
Data Ranges – What is the most and least data available?
Boost Mobile – At the time of writing, Boost's data ranges are 1 GB, 5 GB and 10 GB as part of a promotion. Boost over the last year has changed its data options far more frequently than I can count, so this may not be accurate for long. However, out of all of the prepaid carriers, Boost has historically had some of the best data options available. Check Boost's current plans here.
MetroPCS – At the low end, MetroPCS offers 1 GB of data. MetroPCS claims "unlimited" data for their top tier, and data should be delivered at top speeds until around 21 GB, after which it will be de-prioritized. MetroPCS also offers hotspots which are throttled after 6 GB of data. However, users will be able to continue using data after they are throttled. (Updated 6/30)
Pay-As-You-Go Rates – What are the pay-as-you-go per minute rates?
Boost Mobile – Boost does not offer a pay-as-you-go option any longer. It does, however, have a $3 per day rate for smartphones which includes unlimited talk, text and data.
MetroPCS – N/A; MetroPCS does not have any pay-as-you-go options
International Calling – What options are available? What does it cost?
Boost Mobile – Boost Mobile has several international calling add-ons including a $5 unlimited talk and text to Canada/Mexico for users on the top two plans. The other international calling plan available costs $10/month and includes unlimited calling to 70+ countries and minutes to call landlines in Mexico and the Dominican republic. Boost Also offers a $3/90 day international minute bundle which may only be used with one country of your choice. Read more about International Offerings.
MetroPCS – MetroPCS offers several international calling plans. One $5 add-on includes unlimited calling add texting both to and from Mexico. Service in Mexico is limited to select regions and data is not included. Another plan only includes unlimited international texting and call forwarding. MetroPCS also offers a $10 World Calling add-on which give unlimited calling to landlines in 75 countries plus limited minutes, texts and MB while roaming in select countries. This plan also offers 20 minutes of calling to Cuba. Read more about international add-ons here.
Activation Fees – How much do they cost?
Boost Mobile – No fee
MetroPCS – No fee
BYOD – Can you activate your own device?
Boost Mobile – Yes, but only select Sprint phones are allowed. However, Boost does say it will not guarantee everything will work properly, most notably MMS.
MetroPCS – Yes; Buy a SIM for $10
Network/Coverage – What network does it use?
Boost Mobile – Sprint | Coverage Map
MetroPCS – T-Mobile | Coverage Map