Poll
Loading ...
First images of the Samsung Craft
posted by Joe on August 20th, 2010 - 7:30 am | MetroPCS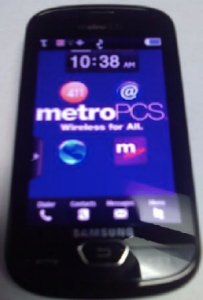 For a while we've been using stock images when describing the Motorola Craft, which will soon be the nation's first LTE handset. MetroPCS has talked about it, but hasn't given us a full visual treatment. Thankfully, the folks at PhoneNews.com have brought them to the public (via Howard Forums. That's the basic view up top, Make sure to click through to see the rest of the gallery. We should be seeing this one, for around $300, some time in the fall.