Poll
Loading ...
Gotta spend money to make money: TelePlus, Liberty stumble
posted by Joe on August 16th, 2007 - 9:00 am | Liberty Wireless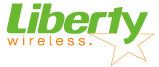 Those pesky MVNOs. Back a year or so ago, everyone thought they were the next big thing. With Boost, Mobile ESPN, Amp'd, and Disney on the scene, it looked to be a flourishing business model. Of course, that all has come crashing down recently, with Amp'd and ESPN biting the dust, Boost being bought by Sprint and essentially becoming its prepaid provider, and Disney faltering. TelePlus wireless felt the effects of that during the second quarter of 2007, posting losses which were attributed to the acquisition of the MVNO Liberty Wireless, one of the featured providers here at Prepaid Reviews.

Apparently, the transition hasn't been so smooth for Liberty and TelePlus. We could cite you revenue and profit numbers, but we think that a glance at the Liberty review page is a bit more telling. Scroll down to the user reviews and take a look at the last 10 or so. To wit:
I will never use Liberty Wireless again…nor would I recommend it to anyone…I do mean anyone…The last 2 months they hit my bnankcard without permission…I have tried to cancel my services for 2 months and they refuse to cancel my service…

I have had their service for several months I went online to pay my bill this month and the "manage my account" is being updated! On the phone for hours trying to gey someone so I can pay.Any number you try you either get this extension is busy or get put on hold . Have never actually got to a person. Would NOT reccomend.

Liberty wireless has gone downhill in the last 3 months..i have gone with another provider..they will not return e-mail and you can't get a rep on the line..plus they cut off my phone while i had 213 min left…then drafted $$ out of my account..i will now report to BBB
Before being acquired by TelePlus, many of the Liberty reviews were positive. However, it seems they were nearly unreachable for the past few months. That surely didn't sit well with customers, who have the ability to leave penalty-free if they're being treated unfairly. This apparently occurred, as TelePlus operated in the red last quarter. This was a dramatic dropoff from the $2 million it earned during the second quarter of 2006.
CEO Marius Silvasan said that the results reflected a transition to a new back-office provider to support TelePlus' wireless operations.
…
Silvasan also said that the decrease in revenue during the second quarter of this year "reflects the initial loss of wireless customers post-acquisition of Liberty Wireless and prior to our integration of that business."
Most of this is, of course, corporate speak. Mr. Silvasan isn't going to publicly note that his company is in trouble. However, it does stand to reason that it would take some time to transition to a new back-office provider and to fully integrate Liberty Wireless. This is good, because Liberty has always been one of our favorite prepaid providers.
Thing is, though, that Liberty seemingly made no attempt to keep its customers informed of these proceedings. There is nothing on the website that would indicate that subscribers may experience temporary problems, but that they should be fully operational in X amount of time. In fact, the website doesn't look as if its been updated in quite a few months.
Time is running short for Liberty and TelePlus, though. With the glut of MVNOs and prepaid regional providers, they can't afford to lose any more customers. Re-aquiring them could be next to impossible, and finding new subscribers is going to be tougher and tougher, with more and more people signing damning two-year contracts.