Poll
Loading ...
kajeet now available on Amazon.com
posted by Joe on November 18th, 2008 - 11:00 am | kajeet
We learned earlier in the summer that kajeet, the cell phone service aimed at kids and teens, would be placing a greater emphasis on Internet sales. I praised CEO Daniel Neal for this strategy, citing the long tail implications. Today we receive news that the company will make its products and services available at Amazon.com. This is a big distribution step for kajeet, and just in time for the holiday season. Judging from my personal and my friends' and family's shopping experiences, this could lead to a nice boost for the MVNO.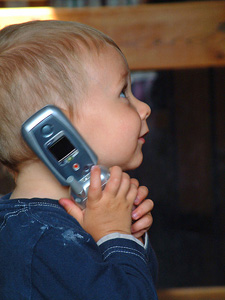 "The availability of kajeet cell phones on Amazon.com will make it easier for busy families to do all of their shopping online." said Daniel Neal, CEO and Founder of kajeet. "We're thrilled to be included in the Amazon.com Holiday Toy List. This unique shopping platform will make it easier for parents to discover kajeet as they do their holiday shopping."
Daniel and I discussed this type of move in an interview intended for the prepaid podcast, though I haven't edited down the audio yet. This gives me a bit more motivation to do so. I think this is a great move that will benefit kajeet, as well as young cell phone users.
You can purchase kajeet products and services from the Amazon.com Wireless store. You can additionally find their phones at Amazon's 2008 Holiday Toy List.