Poll
Loading ...
Kajeet Introduces Motorola Photon Q
posted by Liz E. on September 22nd, 2014 - 6:49 am | kajeet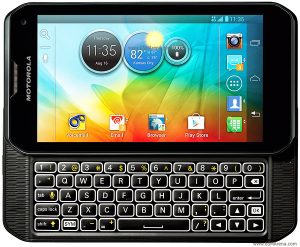 Kajeet, the kid-friendly mobile phone service has introduced a new smartphone for your little smartypants that isn't going to break your bank or make your kid complain too hard about getting a hand-me-down. The newest addition to the Kajeet lineup is the Motorola Photon Q 4G LTE phone.
This environmentally-friendly device has a 4.3 inch color touchscreen and scratch-resistant glass. The phone has both a back and front camera for selfies and other photos and features both a digital and full slide out QWERTY keyboard perfect for your texting teen. The Photon Q is on sale for $149.99. Kajeet currently has a deal going where you can get an additional 20% off with the code PROUD at checkout.
In case you weren't aware, Kajeet is a one-of-a-kind solution for parents who want to monitor how their children use cell phones. With parental controls automatically engaged, Kajeet allows the parents to restrict certain activities during certain times, monitor use and ensure that your calls always go through to your active kid. For more information about prices and specifics, check out their website.